Auch 2015 fahren eine Menge Rapper weiterhin ihren Solo-Film. Dabei geht es gerade in der HipHop-Kultur um Zusammenhalt und viel mehr, als nur die reine Musik. In Deutschland waren solche legendären Posses bspw. die Kolchose aus Stuttgart, die sich 1992 gegründet hat.
Im engeren Kreis waren Schowi, Ju, Afrob, Wasi, Max Herre, DJ 5ter Ton, DJ Friction & DJ Emilio. Dazu kamen die Krähen, deine Quelle, Skills 'N' Masse, Breite Seite, Active Artisten, Fubar, South Side Rockers, Bombastico und zahlreiche Writercrews, die den aktiven Input und Zusammenhalt gebildet haben.
Eine weitere große Kollaboration war der 1995 in Köln gegründete Blitz Mob, der einen 18-minütigen Track "Die Organisation" auf Platte presste.
Die HipHop-Geschichte hat uns einige Posse-Tracks bzw. Allstar-Tracks geliefert, die im gleichen Umfeld entstanden sind und / oder die selbe thematische Intention dahinter sahen, für die rapresentet wurde. Manchmal waren es eben auch "nur" Kolabos oder feat. Remixes mit anderen Künstlern. Der Unterschied zeigt sich in der Energie der Musik, den Texten und dem menschlichen Werte-Gefühl.
45 Tracks, chronologisch, aus Deutschland und den USA, mit mindestens vier Heads am Mic:
"Business-Moves" oder "True Luv"?
Entscheidet selbst!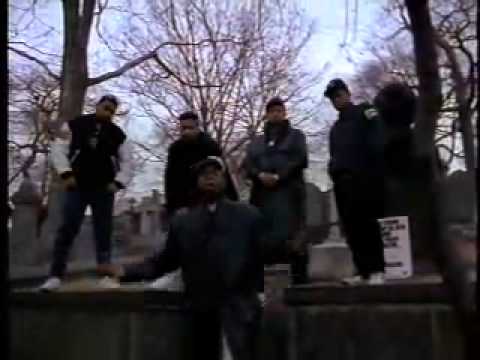 1988 / "Self Destruction"
mit Boogie Down Productions aka KRS-One & D-Nice & Ms. Melodie, Stetsasonic aka Delite & Daddy-O & Wise & Frukwan, Kool Moe Dee, MC Lyte, Doug E. Fresh, Just-Ice, Heavy D, Public Enemy aka Chuck D & Flavor Flav.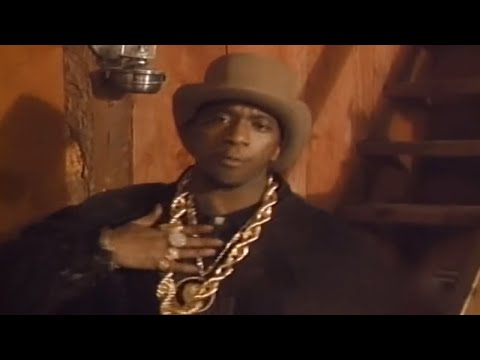 1988 / "The Symphony"
mit The Juice Crew aka Marley Marl, Masta Ace, Craig G, Kool G Rap & Big Daddy Kane.
1988 / "Straight Outta Compton"
mit Dr. Dre, Ice Cube, Eazy E & Mc Ren.
1988 / "Buddy"
mit De La Soul feat. Q-Tip, Jungle Brothers, Queen Latifah & Monie Love.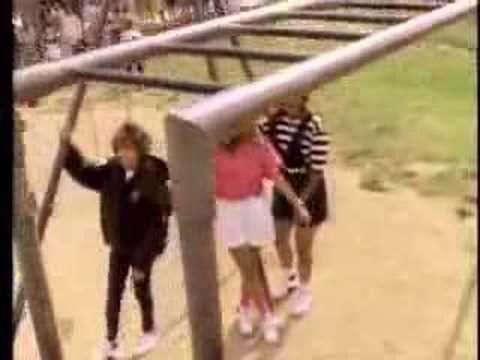 1990 / "We're All In The Same Gang"
mit The West Coast All Stars feat. King Tee, Body & Soul, Def Jef, Michel'le, Tone-Loc, Above The Law, Ice-T, Dr. Dre, MC Ren, Young MC, Digital Underground, MC Hammer, & Eazy E.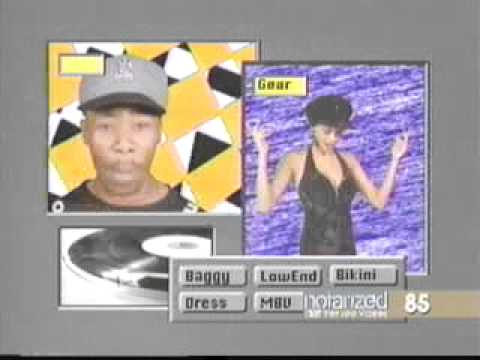 1991 / "Scenario"
mit A Tribe Called Quest aka Phife Dawg, Charlie Brown, Dinco D, Q-Tip & Busta Rhymes.
1991 / "Live At The Barbeque"
mit Main Source aka Sir Scratch & K-Cut & Large Professor, Akinyele, Joe Fatal & Nas.
http://www.dailymotion.com/video/x23rlh
1991 / "Don't Curse"
mit Heavy D, Kool G Rap, Grand Puba, C.L. Smooth, Big Daddy Kane, Pete Rock & Q-Tip.
http://www.dailymotion.com/video/x1lnsh
1992 / "Head Banger"
mit EPMD aka Erick Sermon & Parrish Smith, K-Solo & Redman.
1993 / "Protect Ya Neck"
mit RZA, Method Man, Inspectah Deck, Raekwon, Method Man, U-God, Ol' Dirty Bastard, Ghostface Killah & GZA.
http://www.dailymotion.com/video/xfmgo
1993 / "Flava in Ya Ear (Remix)"
mit Biggie Smalls, Craig Mack, Rampage, LL Cool J & Busta Rhymes.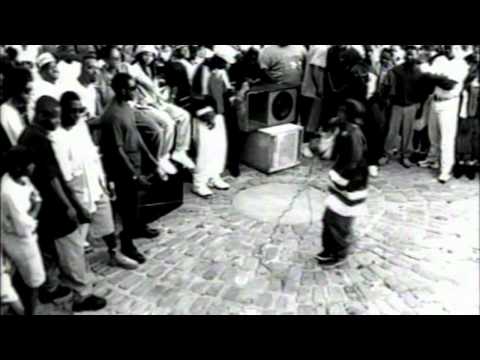 1994 / "Show & Prove"
mit Big Daddy Kane ft. Scoob, Sauce Money, Shyheim, Jay-Z., Ol' Dirty Bastard.
1994 / "1,2 Pass It"
mit Mad Lion, Doug E. Fresh, Krs-One, Fat Joe, Smif-n-Wessun & Jeru the Damaja.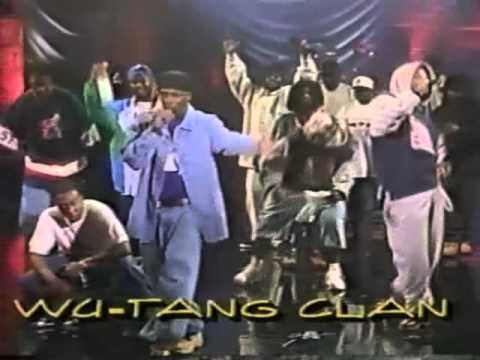 1994 / "Hip Hop Superstars On Arsenio Hall Show"
mit YO YO, Mc Lyte, Naguhty by Nature, A Tribe Called Quest, Fu-Schnickens, Cl Smooth, Guru Gang Starr, Das Efx, Wu Tang Clan, Krs-One & Mad Lion.
http://www.dailymotion.com/video/x7ybyk
1995 / "Da Graveyard"
mit Big L, Lord Finesse, Microphone Nut, Jay-Z, Party Arty y Grand Daddy I.U..
1995 / "Throw Your Hands In the Air"
mit B-Real, Erick Sermon, Redman & MC Eiht.
http://www.dailymotion.com/video/x1l3lm
1995 / "I Shot Ya [Remix]"
mit LL Cool J, Keith Murray, Prodigy of Mobb Deep, Fat Joe & Foxy Brown.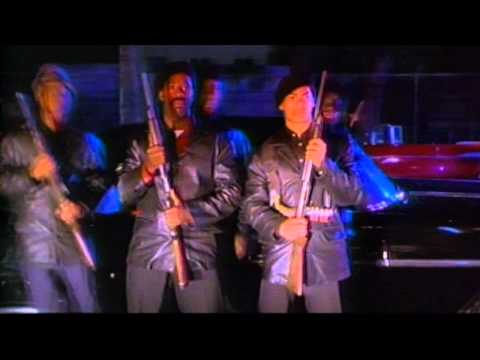 1995 / "Freedom"
mit Queen Latifah, Yo-Yo, TLC, MC Lyte, Nefertiti, Salt-N-Pepa, Patra & Meshell Ndegeocello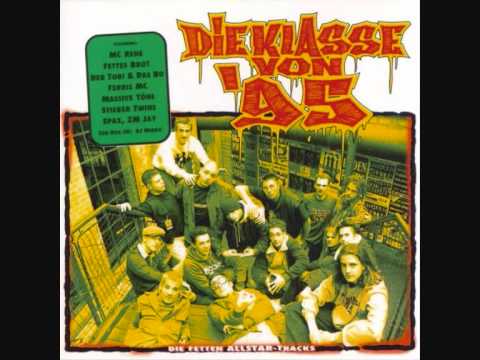 1995 / "Die Krasse Klasse"
mit MC Rene, Der Tobi & das Bo, Sascha Reimann, Fettes Brot, Spax & ZM Jay.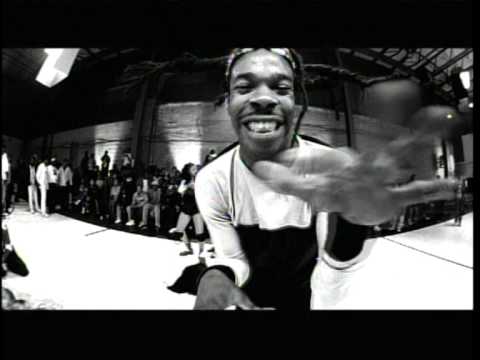 1996 / "Hit Em High (The Monstars' Anthem)"
mit B-Real, Coolio, Method Man, LL Cool J & Busta Rhymes.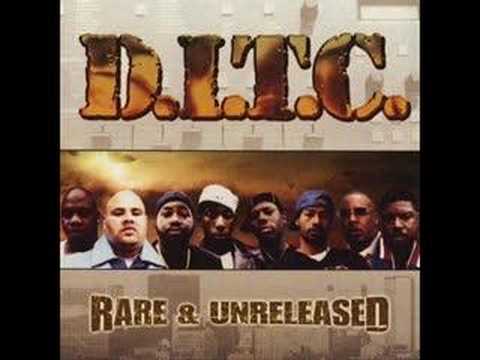 1997 / "Day One"
mit D.I.T.C aka Diamond D, Big L, A.G., Lord Finesse, Fat Joe, O.C..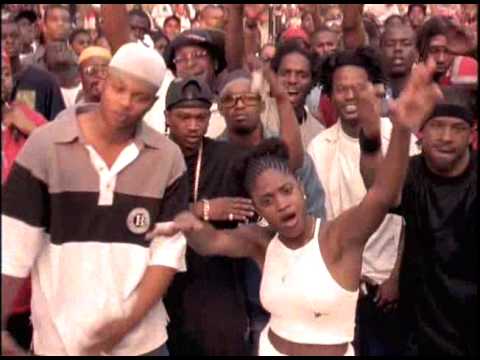 1997 / "Soul In The Hole"
mit Wu All-Stars aka Dreddy Kruger, Killa Sin, Shyheim, Timbo King, Tekitha
1997 / "Wenn der Kolchmob tour"
mit der Kolchose aka Afrob, Ju, Max Herre, Schowi, Wasi, Emilio & DJ Friction.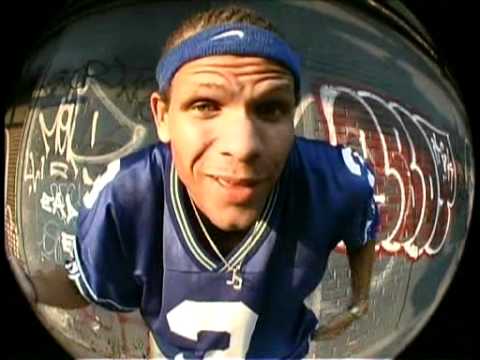 1998 / "Eastern Conference All Stars"
mit Tame1, Cage, J-Zone, Mr. Eon, Skillz & Copywrite.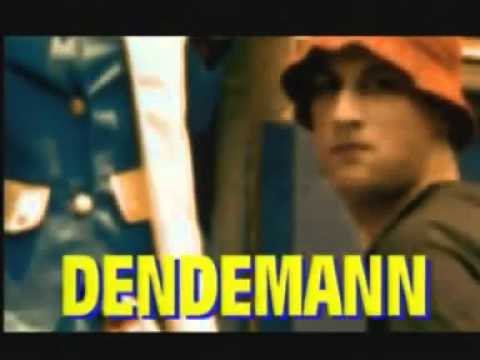 1998 / "Susanne zur Freiheit"
mit Fischmob, Dendemann, Smudo, Stieber Twins & Michael Beck.
1999 / "The Anthem"
mit Sway & King Tech, RZA, Tech N9ne, Eminem, Xzibit, Pharoahe Monch, Kool G Rap, Jayo Felony, Chino XL & KRS-One.
1999 / "Ghetto Like D&D"
mit Krumb Snatcha, Teflon, Q-Ball, Curt Cazal & Starang Wondah.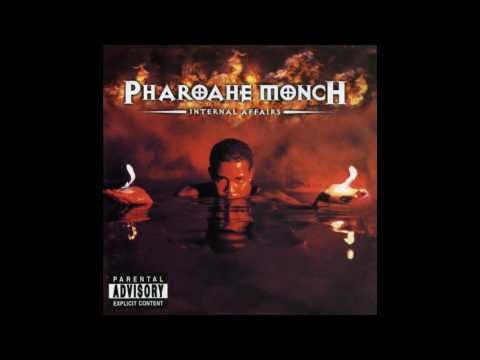 1999 / "Simon Says [Remix]"
mit Pharoahe Monch, Lady Luck, Redman, Method Man, Shaabam Shadeeq & Busta Rhymes.
http://www.dailymotion.com/video/x6j38l
1999 / "K2"
mit Falk von Doppelkopf, Samy Deluxe, Das Bo, Dendemann, Illo 77 & Ferris MC.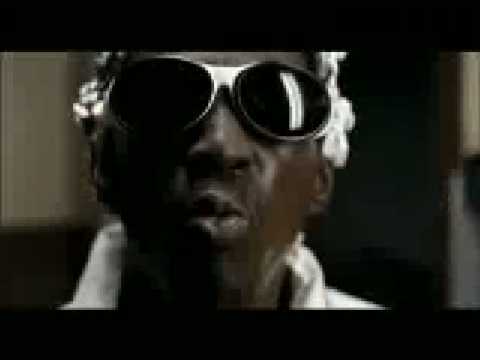 1999 / "1, 2, 3 Rhymes Galore (From New York to Germany)"
mit DJ Tomekk, Flavor Flav, MC Rene, Afrob & Grandmaster Flash.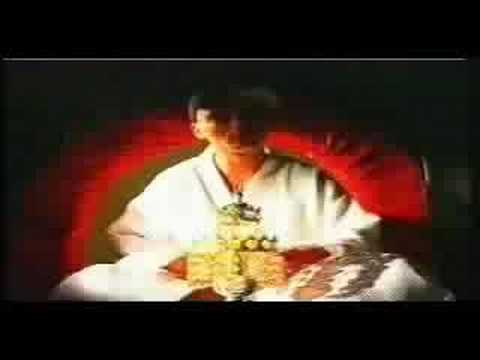 2000 / "Swingerclub"
mit Curse, DCS, Tefla, Jaleel, Lenny, Pyranja, DJ Lifeforce, Kool DJ GQ, DJ Ron & Sieben.
http://www.dailymotion.com/video/x2an2ux
2000 / "Keep It Real"
mit Taktloss, Justus Jonas, Sido, B-Tight, Frauenarzt, MC Basstard, S-Rock, King Orgasmus One aka Todesbringer, Martin B, Collins, Rhymin Simon, Ronald Mack Donald & Jack Orson.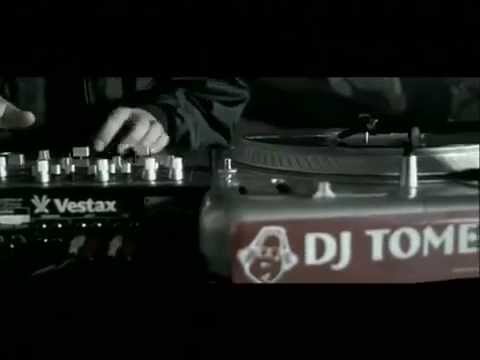 2000 / "Ich Lebe Für Hip Hop"
mit DJ Tomekk, Prodigal Sunn, Gary Grice, Curse & Luxus Chris.
2000 / "Bitch Please II"
mit Eminem, Dr. Dre, Snoop Dogg, Xzibit & Nate Dogg.
2001 / "Vorsprechtermin feat. Hamburg City Allstars"
mit Bubbles von Doppelkopf, Deichkind, Jan Delay, Moqui Marbles, Nico Suave & Tony Greer.
2001 / "Rest Ya Head On My Chest (Hip Hop Is My Life)"
mit Raptile, Bubu Styles, David Pe, E-La, Gold T, Heinemann, Holunder, Komma 8, Mo, Kung Shu & DJ Explizit.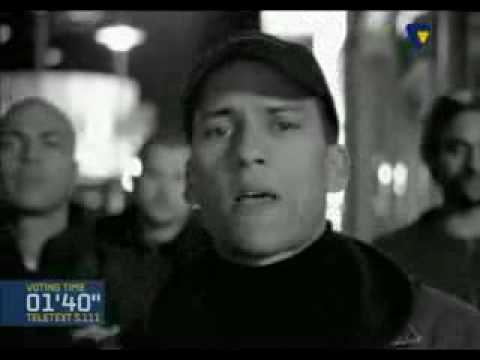 2001 / "Adriano (Letzte Warnung)"
mit Torch, Germ, Xavier Naidoo, Tyron Ricketts, Sékou, Afrob, Adé Bantu, Don Abi, Denyo77, Samy Deluxe & D-Flame, Ono, Chima & Ebony Prince.
http://www.dailymotion.com/video/xzyfp
2006 / "Touch It [Remix]"
mit Mary J. Blige, Rah Digga, Lloyd Banks, Missy Elliott, Papoose & DMX.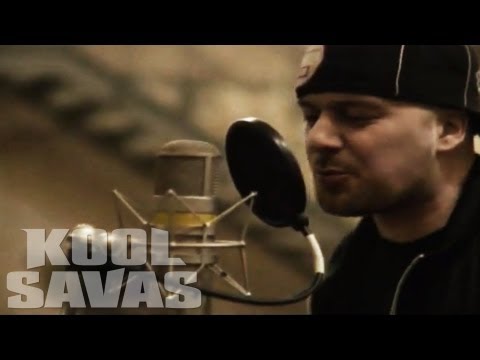 2008 / "Der Beweis 2 [Mammut Remix]"
mit Kool Savas, Olli Banjo, Plan B, Maeckes, Caput, Mo Trip, Ercandize, Kobra, Franky Kubrick, Sizzlac, Laas Unltd., Jifusi, Phreaky Flave, Amar, Germany, Favorite, Kaas & Vega.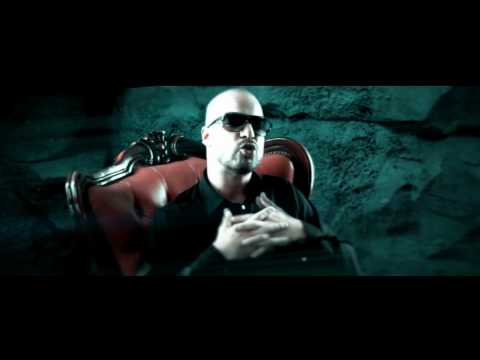 2009 / "Futurama (United Nations RMX)"
Mit Kool Savas, S.A.S., Ceza, Curse, Greis, Havoc, Kaz Money & Azad.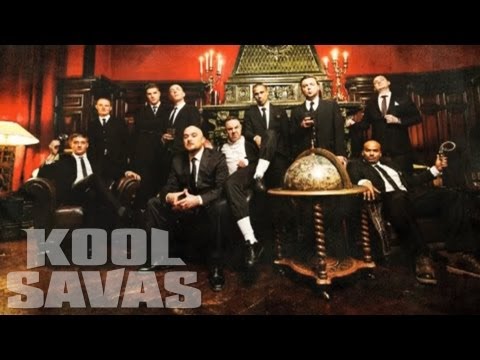 2012 / "Kool Savas & die Liga der außergewöhnlichen Mcees Allstar Track"
mit Kool Savas, Olli Banjo, Moe Mitchell, Die Orsons, Laas Unltd., Buddy Ogün, DJ Sir Jai & die Leon Taylor Band.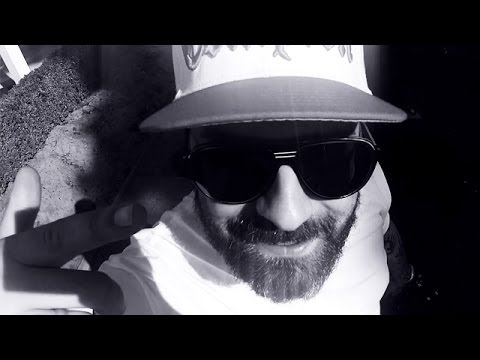 2013 / "30-11-80"
mit Sido Eko Fresh, Lakman, Laas Unltd., Nazar, Frauenarzt, Manny Marc, Bushido, BK, Olli Banjo, Tarek, Smudo, Erick Sermon, MoTrip, Moses Pelham, B.S.H., Afrob, Dr. Renz & B-Tight.
2013 / "1 Train"
mit A$AP Rocky feat. Kendrick Lamar, Joey Bada$$, Yelawolf, Danny Brown, Action Bronson & Big KRIT.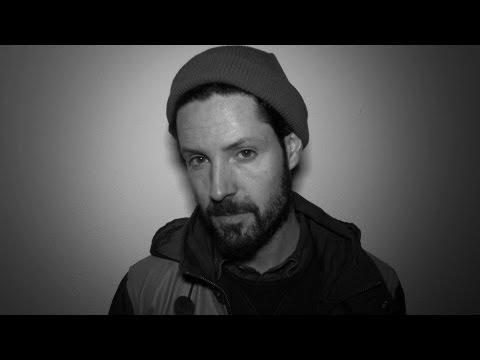 2013 / "Rap Ist"
mit Max Herre, MoTrip, Afrob, Samy Deluxe & Megaloh.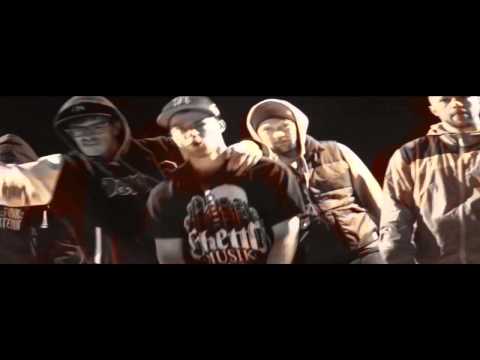 2013 / "Basiscamp"
mit The Finn, Pierre Sonality, Mase, Katharsis, Maulheld.