Projekt: THE POST – 1x Umbau in heroisch am Augustustplatz.
gewürfelte_cutz // » That's the beauty of argument. when you argue correctly, you're never wrong. [N.N.] «&nbsp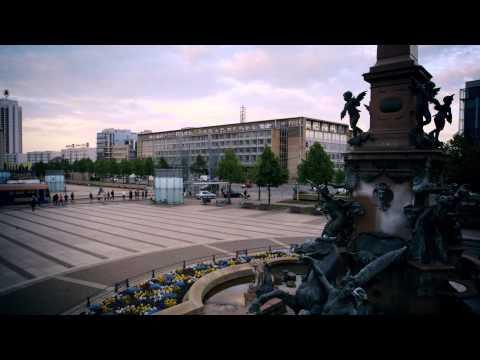 Leipzig. "Es ist der richtige Ort im Herzen einer aufstrebenden Weltstadt [..] Hier existiert der Wille und die Kraft, gemeinsam Großes zu schaffen." – Die Ansprache im neuen Promo-Video der KSW Planungs-GmbH zum Projekt "THE POST".
Die alte Hauptpost soll bis zum Sommer 2016 nach dem Motto "study. culture. urban living." umgebaut werden. Geplant sind eine Buchhandlung, eine Bank, ein Bäcker, ein Bio- und Supermarkt. Dazu sollen 384 Studentenapartments und 85 Wohnungen entstehen mit darunter liegender Tiefgarage und, als Sahnehäubchen, einem großen gläserner Dachaufbau.
Der 110 Meter lange Komplex wurde Anfang der Sechziger von Kurt Novotny entworfen, einem deutschen Architekt, der in der DDR zahlreiche Bauten des Post- und Fernmeldewesens plante und realisierte. Seit 2011 steht das Gebäude leer.
 
Die Umgestaltungsmaßnahmen 2014 haben Mitte Februar scheinbar schon begonnen…