Pierre (erzählt) von Helden – Funkverteidiger & Bilder deutsch-deutscher Geschichtsreflexion.
gewürfelte_cutz // » A chair is not a chair, a house is not a home. [J.D.] «&nbsp
Am Fenster zum Hof sieht man die gesamte Skyline von Leipzig und einen Plattenbau – der Ausblick aus "Pierres Apartment".
Er kommt aus Wismar, lebt seit ein paar Jahren in Leipzig und beschäftigt sich mit den Erlebnissen aus seiner Kindheit. In der Info über ihn heisst es: "i was born in the former German Democratic Republic but grew up under the influences of the newly reunified Germany of the 1990's".
"take care of the art, everthing else will take care of itself.
care about the art!"
// Pierre rezitiert Q-Tip
Beim Blättern durch das Buch "Def Jam Recordings: The First 25 Years of the Last Great Record Label" und einer Platte vom Beat-Produzenten Klaus Layer aka Captian Crook aus Berlin geht es um Pierre und sein Leben.
Pierre von Helden macht Papiercollagen. Dafür arbeitet er klassisch mit Schere & Papier und addiert dazu das Element der Digitalisierung mit rudimentärsten Photoshop-Mitteln. Dadurch werden die Bilder ins Heute transportiert. Die digitalen Möglichkeiten sinnvoll nutzen, nicht übernutzen. Genau das verleiht den Bildern auch diesen einfachen, minimalistischen Charme.
"In dieser überaus digitalisierten, mit krassen Möglichkeiten, hoch stilisierten Welt [..] Zurück zum Ursprung. Zu den elementaren Sachen die wir brauchen [..] Eine Reaktion auf das Hier."
// P. v. H.
Dabei arbeitet er destruktiv ohne "wiederherstellbare" Ebenen, ähnlich eines klassischen Malers. Wenn es weg ist, ist es weg – wie auf einem Zeichenblock.
Inhaltlich weisen die Bilder eine beachtliche Komplexität auf, die Geschichte und Kultur zu einer besonderen Momentaufnahme bzw. Thema widerspiegeln.
"Es sind seine Geschichten im Kleinen, die auch für das Große stehen."
// Antje Schunke
Im Stile des sozialistischen Realismus gegen das Vergessen. Wichtigstes Element am Werk ist auch der Bildtitel.
Jedes der Bilder gibt es 12x als FineArtPrint, 200 Jahre lichtecht. Auch kleine Postkarten sind unterwegs.
Zukünftig arbeitet er viel mit Platten-Covern, alten HipHop Memoiren, die zu neuem Leben erweckt werden. Sein momentanes Projekt, in Zusammenarbeit mit dem Rap-Künstler Pierre Sonality des Funkverteidiger Kollektivs, ist die "Magdeburg Trilogie". Im Zusammenspiel von Front- und Backcover erzählt er in sieben Bildern auf drei Covern die Geschichte der DDR: Die Dekaden einer Republik (DDR).
Pierre Sonality wurde in Magdeburg geboren, erlebte Leipzig und ist nun in Hamburg angekommenen. Die Cover seiner Musik-Werke sind mit ausgewählten Bildern aus dem Repertoire in Szene gesetzt.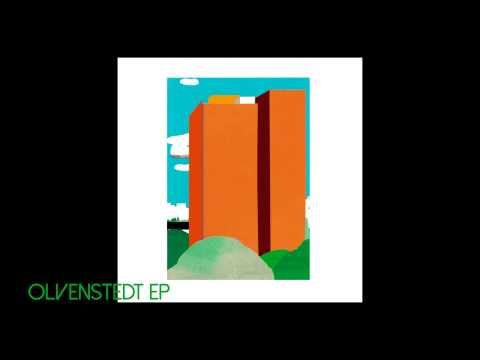 Dabei heraus gekommen, ist die "Fundament EP" / die "Olvenstedt EP" / die "Magdeburg LP", welche jeweils im Oktober, November & Dezember auf Vinyl, Tape & CD erscheinen.
_http://www.hhv.de/shop/de/specials/pierre-sonality-magdeburg-trilogie