MZEE, R.I.P. – "from here to fame" (1992 – 2014).
gewürfelte_cutz // » Evolution wird mit R geschrieben. [M.L.] «&nbsp
"Hallo lieber Hip Hop Fan, Hater, Rapper, Business-Mensch und Leser,

Ja, MZEE.com schließt seine Pforten. Das ist aber nicht schlimm: Nach mehr als 20 Jahren Aufbauarbeit braucht Hip Hop uns nicht mehr. Denn auch ohne uns verkaufen Rapper ihre Platten und Klamotten-Designer ihre T-Shirts. Auch Marker und Graffiti-Bücher haben ihre eigenen Strukturen gefunden. Alle Medien und Gesellschaftsstrukturen sind inzwischen mit Hip Hop Heads durchsetzt, überall stehen die Wege offen.

Das heißt: die Vision, mit der wir angetreten sind, ist Realität geworden.
Mission erfüllt!"

17.07.2014 // _http://blog.mzee.com/2014/07/17/wir-schliessen
MZEE wurde 1992 von Akim Walta aka Zeb.Roc.Ski gegründet, um als Movement erste HipHop-Partys zu veranstalten und in einem Magazin direkt über die Szene zu berichten.
Gleichzeitig baute Zebster ein unabhängiges Plattenlabel namens MZEE-Records auf, zu einer Zeit in der deutschsprachige Rap-Musik für große Major Labels in keinster Weise interessant war bzw. geschweige denn publiziert wurde. Neben Blitz Vinyl und Rap Nation war es damit das erste pure deutsche HipHop-Label, auf dem Künstler wie bspw. Advanced Chemistry, Stieber Twins, Cora E., Massive Töne, MC Rene, Lyroholika, F.A.B. (Freaks Association Bremen) oder No Remorze veröffentlichten. Zu dieser Zeit war dieser HipHop noch eine echte Subkultur der rebellierenden Jugend.
Dazu kam die Publikation des Graffiti-Magazin "On The Run" und des Buches "Graffiti Art Germany", im Jahr 1994.
Mitte der 90ger Jahre wurde sich dann verstärkt auf den Mailorder konzentriert, bei dem man sich erstmalig als damalig, absolute Randgruppe ("HipHop-Head"), ausgesuchte Szenefragemente bestellen konnte. Geleitet wurde der Versandhandeln bis heute von Ralf Kotthoff. Für angemeldete Nutzer kam periodisch ein gedruckter Katalog direkt in den Briefkasten.
Zur Jahrtausendwende war MZEE.com eine der größten zentralisierten Internetplattformen, als "größtes deutschsprachiges Hip-Hop-Medium überhaupt". Über die neu geschaffenen Strukturen des Internets konnte man sich gerade in dieser Subkultur landesweit austauschen und "connecten".
Neben einem umfangreichen Webshop, gab es Neuigkeiten, einen Veranstaltungskalender, in dem Jams und Konzerte zentralisiert eingetragen bzw. abgerufen werden konnten, und ein Diskussionsforum: Mit 114.000 Nutzern und über 187.000 Themen war dies eines der größten Foren zum Thema HipHop & Co. Im November 2011 waren sogar fast 4.000 User gleichzeitig online.
Über das Forum konnten sich die Heads zu jeglichen Dingen austauschen aber auch dazu lernen. Im ">>> The official Track-Search Thread <<<" bspw. konnte man sich, in Zeiten vor Shazam & Co., bei gesuchten Musiktiteln von den anderen Mitgliedern helfen lassen: Textstellen, Beat-Hinweise, Sendezeiten oder über eine Audiofile vorsummen.
---
Zur Forumschließung, Ralf von MZEE.com am 17. Juli 2014:
Hallo,

in den letzten 20 Jahren wurde ich von einem Grafiker zu einem Programmierer und dann zu einem Geschäftsführer eines Versandhandels. Auf meinem Weg habe ich ein Forum eröffnet und immer wieder erweitert und modernisiert, aber dann irgendwann habe ich den Kontakt dazu verloren. Ich hatte mich halt darum zu kümmern, dass Mitarbeiter ihre Jobs behielten und dass wir einen guten Shop und gute Kataloge hatten.

Die Mods haben sich derweil um ihre Foren gekümmert. Wenn einer die Lust verloren hat, dann hat sich aus der Community Ersatz gefunden. Ich weiß nicht mal wie genau ihr Eure Mods gefunden habt oder wie sie bestimmt wurden. Das Forum ist eine Art Ökosystem, das sich selbst am Leben erhält.

[..]

Das Forum hatte ich in den Monaten der Rettungs-Anstrengungen aus den Augen verloren. Bzw, ich hatte es einfach abgeschrieben: "Wenn der Shop geschlossen werden muss, muss leider auch das Forum weg."

Das Forum wurde immer aus Einnahmen des Shops bezahlt – da war das in dem ganzen Durcheinander der einzig logische Gedanke.
Also habe ich einen Ablaufplan und Verabschiedungstexte geschrieben. Und als es so weit war dass das "Wir schließen" im Shop online ging, habe ich diesen Plan umgesetzt.

Jetzt, im Laufe dieses Tages, ist allerdings einiges passiert, mit dem ich nicht gerechnet habe.
Es haben sich bei mir Menschen gemeldet, die sich für den Fortbestand des Forums einsetzen. Es wird über Sponsoring gesprochen. Die Möglichkeit, dass das Forum umzieht an eine andere Stelle. usw. Ich bin es gar nicht gewöhnt, positiv auf das Forum angesprochen zu werden. Und ich habe ein bisschen gebraucht, um zu kapieren, wie groß der Support für das Forum wirklich ist. [..]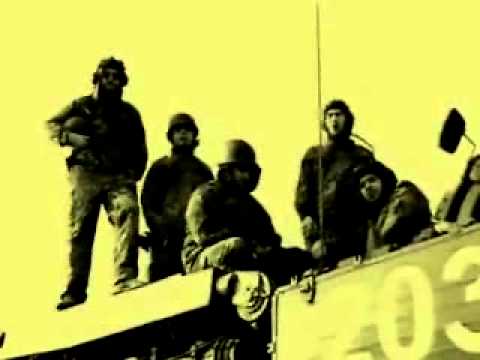 & Props für Bilder an Ralle / _www.ilovehiphop.de!
DIGG THIS!