Was läuft!? #Leipzig "Wu-Tang Clan – A Better Tomorrow Tour 2015".
gewürfelte_cutz // » Ein guter Schreiner nimmt auch für die Rückseite des Schrankes gutes und schönes Holz - auch wenn man sie nicht sieht! [S.J.] «&nbsp
Juni/23 #Parkbühne, Clara-Park
"Wu-Tang Clan – A Better Tomorrow Tour 2015"
Hamburg, Stadtpark Hamburg
Di, 09.06.15, 19:00
München, Tonhalle
Mo, 15.06.15, 20:00
Offenbach, Stadthalle
Mi, 17.06.15, 20:00
Leipzig, Parkbühne
Di, 23.06.15, 19:00

Berlin, Columbiahalle
Mi, 24.06.15, 20:00
---
Wu-Tang Is Forever! Die legendäre Rap-Gruppe rund um RZA, GZA, Method Man, Raekwon, Ghostface Killah, Inspectah Deck, U-God, Masta Killa und Cappadonna, deren Debüt "Enter the Wu-Tang (36 Chambers)" die Hip Hop-Kultur der Folgejahre prägte wie kaum ein zweites, ist zurück und veröffentlichte zum 20-jährigen Bestehen des Clans im November 2014 das lang erwartete Album "A Better Tomorrow". Das Werk markiert zugleich die Reunion nach sieben Jahren Pause. Das gibt natürlich Anlass zum Feiern: Im Juni 2015 auf der Parkbühne in Leipzig!
Der 1993 in New York gegründete Wu-Tang Clan entwickelte sich zu einer der revolutionärsten Rap-Gruppierungen der mittneunziger Jahre. Als lose Vereinigung von neun MCs, stellten sie eine völlig neuartige Hip Hop-Konstellation dar. Ihr Ziel war es, den Namen Wu-Tang schon bei ihrem Debüt als unverkennbare Macht zu positionieren und demnach so viele weitere Projekte wie nur möglich ins Leben zu rufen. Was ihnen gelungen ist, denn alle Mitglieder sind auch individuell zu Stars avanciert. Und so könnte der folgende legendäre Ausspruch zu keinem Anlass passender sein als zum Release des 20-jährigen Jubiläums-Albums: "Wu-Tang Clan Ain't Nothing To F*** With"!
Parkbühne Leipzig
Karl-Tauchnitz-Str. 28 / Rennbahnweg
04107 Leipzig
Beginn: 19:00 Uhr

_www.facebook.com/events/500532746745557
_www.parkbuehne-leipzig.de/index.php?m=2&e=142052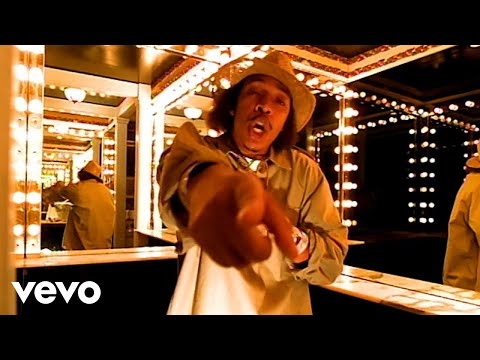 DIGG THIS!