Lost in Music war eine Dokumentationsreihe, die in den 90er Jahren im ZDF, bei Arte und auf 3sat ausgestrahlt wurde. Es gab in den Jahren von 1992 bis 1998 insgesamt 18 Folgen, die jeweils eine Filmlänge von 42 Minute bis eine Stunde hatten. Detailliert und ohne gefährliches Halbwissen wurde eine musikalische Szene mit Wurzeln, Ausdrucksformen und vor allem Akteuren porträtiert und dokumentiert. Das Besondere zur Zeit war, dass der Fokus viel mehr auf den O-Tönen der Künstler lag, ohne Kommentar "aus dem Off". Somit bekamen die Sendungen eine besonders hohe Authentizität. 1994 wurde dafür der Grimme-Preis vergeben:
"Der Reiz dieses Musikmagazins über die aktuelle Hip Hop Szene in Deutschland liegt darin, dass es in stilistisch überzeugender Art und Weise die Grenzen zwischen reinem "Szene"-Beitrag und Musikinformation im Stile klassischer Kulturmagazine ignoriert: "Lost in music" ist informativ, ohne belehrend zu sein, hautnah am Gegenstand, ohne ganz in ihm aufzugehen (kein MTV, kein VIVA), und auch stilistisch auf der Höhe der Musik mit derem spezifischen Rhythmus.

Das Feeling des Hip-Hop, die selbstbewusste Eigenständigkeit der deutschen Gruppen gegenüber dem übermächtigen amerikanischen Vorbild, wie sie in den deutschen Texten zum Ausdruck kommt, all das wird durch den rhythmischen Videoschnitt zu einem Musikmagazin verdichtet, das Augen und Ohren für eine der wichtigsten musikalischen Entwicklungen der letzten Jahre öffnet."
Konzipiert und produziert wurde anfangs von Rolf Wolkenstein und Christoph Dreher mit ihrer kleinen Produktionsfirma Turner & Tailor.
Wolkenstein und Dreher waren in den Jahren 1993 bis 1995 auch für 105 Folgen des ersten HipHop-Magazins im deutschen Fernsehen "FREESTYLE" (Spartenkanal VIVA) verantwortlich.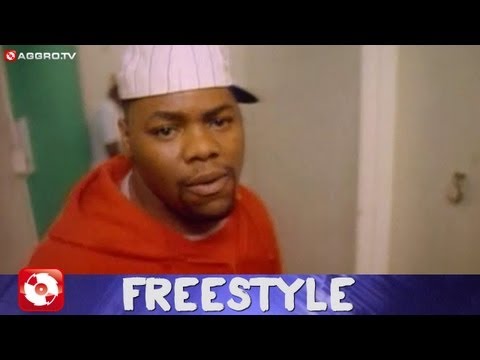 ---
Die LIM-Dokumentationen liefen damals im Öffentlich-Rechtlichen noch zu "Nischenzeiten". Einige Folgen wurden mittlerweile für den digitalen Nachlass erfolgreich von VHS konserviert:
"Tekkno-Trance" (1992) Techno, Trance, Hardcore und House – Die erste Folge von Lost In Music widmete sich der elektronischen Tanzmusik. Mit Kraftwerk, West Bam, Sven Väth, Cosmic Baby, Kid Paul, Marusha u.a.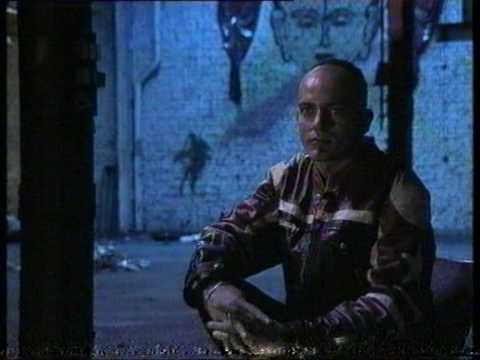 "Hip Hop Hooray!" (1993) Diesmal drehte sich alles um die Hip Hop – Szene in Deutschland. Mit Advanced Chemistry, Absolute Beginner, Eric "IQ" Gray, Cora E., Easy Business, Die Fantastischen Vier, Public Enemy, Ale Sexfeind, S.W.A.T.– Posse, u.a.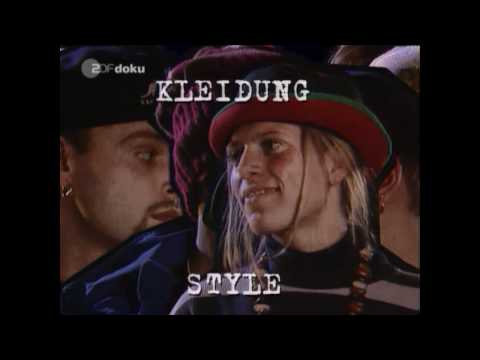 "Metalmania" (1993) Rock ´n Roll in seiner extremsten Form. Mit Lemmy Killmister von Motörhead, Erosion, Kreator, Eisenvater, Morgoth, u.a.

"Hoch über Hamburg" (1994) Die erste Folge von Lost In Music, die eine lokale Szene porträtiert. Eine Szene, die sich zwar durch einen gitarrenorientierten Musikstil, aber mehr noch durch eine verbindende Haltung zu Grundfragen des Musikmachens, des Musikgeschäfts bis hin zu weitergehenden politischen und philosophischen Fragen definiert. Mit Blumfeld, Cpt. Kirk &., Die Braut Haut Ins Auge, Die Goldenen Zitronen, Motion, Die Sterne, Rocko Schamoni, Alfred Hilsberg, Das Neue Brot, Die Regierung u.a.

"Reggae Revolution" (1995) Eine geographische, historische und spirituelle Reise durch die Welt des Reggae. Von den Anfängen des Studio One über Ska, Rock Steady zu Roots Reggae, Sleng teng Riddim bis hin zu Modern Dancehall und dem britischen Jungle werden verschiedene Vertreter der unterschiedlichsten Reggae-Formen vorgestellt. Mit Gentleman, Silly Walks, Di Iries, Concrete Jungle Soundsystem, Downbeat Soundsystem, Terror Fabulous, Sly Dunbar & Robbie Shakespeare, Beanie Man, Capleton, Ghost& Culture, UK Apachi u.a.
http://www.dailymotion.com/video/xnz0re
"Out of Country" (1995) Entgegen aller Vorurteile ist Country mehr als nur der Sound der rechtskonservativen, schweigenden Mehrheit Amerikas. Mit Jever Mountain Boys, Koolkings, Loup Garou, Bambi Lee Savage, Stereo Total, The Highwaymen, Merle Haggard, Waylon Jennings, Johnny Cash, Chet Atkins, Willie Nelson, Kris Kristofferson, FSK, David Lowery, Shiner Hobo Band, Die Tubameisters u.a.

"Electronic Jam" (1996) Eine neue Generation elektronischer Avantgardisten, die an der Musik des nächsten Jahrtausends arbeiten. Mit Air Liquide, Alec Empire, Aphex Twin, Atom Heart, Deep Space Network, Karl Heinz Stockhausen, Oval, Robert Gordon, Scanner, u.a.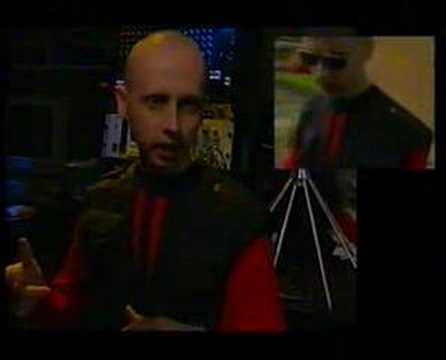 "Mutter, Doris und Verwandte" (1996) Eine Reihe von Künstlern und Bands aus Berlin, die jenseits von Trends und Moden sehr eigenständige Auffassungen und Stile pflegen. Mit Stereo Total, Mutter, Die Tödliche Doris, Frieder Butzmann, Klaus Beyer, Einstürzende Neubauten u.a.

"London Jungle" (1996) Ein Bericht über die Londoner Musikszene "Jungle", auch Drum and Bass genannt, die wohl spannendste und visionärste Musik des ausgehenden 20. Jahrhunderts. Jungle bringt die verschiedenen Musikstile und Kulturen der Hauptstadt in einer Musik zusammen, dabei sind die wichtigsten Elemente hochkomplexe Drum und  Bass-Arrangements, die mit Sounds und Samples aus Jazz, Hip-Hop, oder Reggae kombiniert werden. Mit DJ Hype, Goldie, LTJ Bukem, Source Direct, Kemistry & Storm, DJ Krust u.a.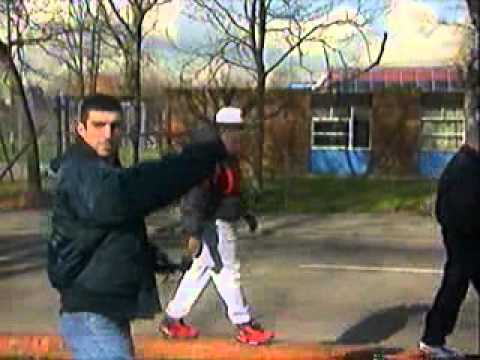 "Hip Hop Queens" (1996) Mit Roxanne Shante, Bahamadia, Lauryn Hill, Jane Doe, Tracii Mc Gregor, Choclatt, Jane Blaze, June Ambrose, Missy Elliott und Queen Pen.

"Chicago Connections" (1996) Musiker verschiedener Backgrounds – viele kommen vom Punk, andere vom Jazz, wieder andere von der Klassischen Moderne oder von der Improvisierten Musik – bilden in Chicago Formationen, in denen Grenzen überschritten werden, neue Mischungen entstehen. Mit Tortoise, Trans Am, Thrill Jockey und Skin Graft (Labels), Steven Albini/Shellac, Gastr del Sol, Jim O'Rourke, David Grubbs, Mars Williams, Ken Vandermark, The Flying Luttenbachers, Bobby Conn u.a.

"Deep into Dub" (1997) Mit "Deep Into Dub" widmet sich Lost In Music einem Genre, daß als Hauptinspiration für die meisten neueren Formen der Popmusik wie TripHop oder Drum `n Bass fungiert. Mit Asian Dub Foundation, Mad Professor, Adrian Sherwood/On-U-Sound, Rockers Hi-Fi, Aba Shanti I, The Disciples, Alpha & Omega, Jah Shaka, Steve Barrow/Blood & Fire, Dennis Bovell, Linton Kwesi Johnson, Lee "Scratch" Perry, Mark Stewart, Jah Wobble, Bim Sherman, Skip McDonald, Bertram Brown, MC Navigator, u.a.

"Downtempo" (1997)

"From Disco to Disco" (1998)

"Rap & Söhne" (1998) …hat '98 die Hip Hop Szene in Deutschland begleitet, zeigt die Protagonisten in ihren Studios, Büros, Konzerten, Wohnungen oder in exklusiv erstellten Musiksequenzen. Mit Stieber Twins, Fischmob, Fünf Sterne Deluxe, Eins Zwo, Doppelkopf, MC René, Spax, Smudo, Hausmarke, Freundeskreis, Massive Töne, u.a.
DIGG THIS!