BOUNCE87 – High-Level-HipHop-Club in Leipzig (2001 – 2008).
gewürfelte_cutz // » it drops deep as it does in my breath - i never sleep, cause sleep is the cousin of death [N.J.] «&nbsp
Das BOUNCE87 war der genuinste Club, der seit 2001 für beste Black Music und HipHop in mitten Leipzigers Innestadt stand. Donnerstag, Freitag und Samstag reichte der Sound von Rap, R&B, Funk und Soul bis hin zu Reggae und Dancehall.
In der Nikolaistraße waren nationale und internationale Live-Gäste wie bspw. Morlockk Dilemma, Olli Banjo, Kool Savas, Camp Lo, Masta Ace, Jadakiss, PF Cuttin' oder RJD2 am Start. Dazu kamen regelmäßige Party-Reihen auf zwei Floors: "oben Black, unten R A P".
Später war der Laden mit einem gemütlichen Wohnzimmer, GoGo-Podest und hauseigener Plattensammlung ausgestattet. Es gab große Monitore zum Zocken, und für die Ausstrahlung der aktuellen Mixery Raw Deluxe Sendung.
Die große Szene-Nähe machte den Club besonders, so gab es zeitweise jeden Donnerstag einen Breakdance-Workshop oder gar Graffitibattles. Zum Ende wurde das Bounce zum "Blacktro Club" – Electro meets Black – bis es Ende 2000 und 8 die Pforten schließen musste.
Das verflixte 7. Jahr! R.I.P.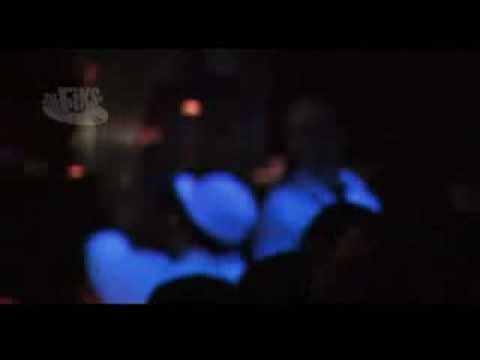 Bounce87
Inh.: Tibor Richter
Nikolaistraße 12 – 14
04109 Leipzig