Was läuft!? #Leipzig "LOOPRAUSCH x BROOKLYN ZOOOO!"
gewürfelte_cutz // » Macht kaputt, was euch kaputt macht! [T.S.S.] «&nbsp
August/23 #Feinkost-Gelände
"Blockparty: LOOPRAUSCH x BROOKLYN ZOOOO!"
LINEUP:
17:00 – 18:30 Warmup mit DJ derbystarr und DJ SicStyle
18:30 – 19:00 dude26 (Dude&Phaeb / MPC-Liveset)
19:00 – 20:00 Hubert & Mehmet (Jazzpiano & MPC)
20:00 – 21:00 JuJu Rogers (Man Of Booom / Rap Liveperformance)
21:00 – 22:00 SESSION!
22:00 – Open End Aftershow @ Brooklyn Zoooo mit Beatpete und DJ derbystarr
"Looprausch widmet sich der Fusion von Livemusik und Sampling. Im Zentrum steht der Moment, in dem die Musik entsteht, der Augenblick in dem sich eine spontane Idee in Klang verwandelt. Improvisation und Experiment treffen auf Präzision und musikalische Virtuosität, dabei entsteht eine Melange aus erdigen Drums, knisternden Samples, Funk, Soul, Jazz und HipHop.
Am Samstag den 23.08.2014 sind wir wie im letzten Jahr auf dem Außengelände der Feinkost zu Gange. Die komplette Überdachung garantiert selbst bei Regen ein entspanntes Openairfeeling. Um 17:00 Uhr wird es definitiv losgehen. Ende der Veranstaltung ist 22:00Uhr. Die Aftershow steigt dann Indoor in Kooperation mit der Veranstaltungsreihe Brooklyn Zoooo.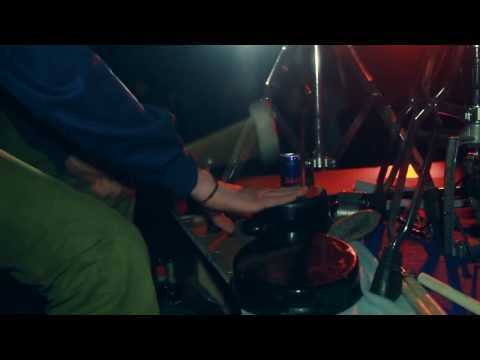 Seit einigen Jahren beobachten wir den Werdegang von JuJu Rogers, seines Zeichens Rapper bei Man Of Booom und Jünger des Sichtexotismus. Im Moment arbeitet er konzentriert an seinem Album und wird uns exklusive Einblicke in sein Schaffen als Solokünstler präsentieren. Fragte man Ihn nach seinem Antrieb – seiner Motivation und künstlerischen Vision würde er sagen: "Music enables me to inspire other artists to express themselves in their own way and vice versa. Let's keep the cypher intact!" Diese Vorstellung von Musik und Gemeinschaft ist ganz im Sinne von Looprausch und wir freuen uns JuJu Rogers als Gast auf unserer Bühne begrüßen zu dürfen.
Hubert & Mehmet verformen, experimentieren, improvisieren, strukturieren. Fette Drums aus der MPC fusionieren mit Pianoflächen, Samples und warmen analogen Sounds. Die Verbindung von Jazz und HipHop hat Tradition: was Pete Rock, Jazzmatazz oder A Tribe Called Quest Anfang der 90er Jahre des letzten Jahrhunderts begannen, führen Hubert & Mehmet in konsequenter Manier fort. In ihren instrumentalen Kompositionen verschmilzt der Spirit des Jazz mit der Expressivität des HipHop. Ein Act auf den wir uns schon lange freuen – mit dem seit Jahren ein intensiver musikalischer Austausch stattfindet.
dude26 ist Hausproduzent von dude&phaeb, Namensgeber der Veranstaltungsreihe und Gründungsmitglied von Looprausch. Eine rastlose Seele auf der Suche nach dem perfekten Groove nach Drums und Samplearrangements, die Dir nicht mehr aus dem Ohr gehen. dude26 produzierte beispielsweise für Künstler wie Eloquent, Mr.Moon, Dramadigs, Chezz&DAM, Fresh Daily, Warpath und Delicious Chrischuzz. "The Nightlife Instrumentals" ist seine erste Solobeatscheibe, die über das hauseigene Label Daily Concept herauskommt und in analoger Form bereits als Tape und mit etwas Glück am 23.08 auch als Vinyl vorliegen wird.
Zur direkten Afterparty ab 10:00 PM kommt als Special-Guest BeatPete in den Zoooo Numero #10. Der Mitinitiator der Berliner Panke Veranstaltungsreihen "Hit Ya Wit That" und den "Backyard Joints" bringt seine Plattenkisten mit schwarzem Gold direkt aus dem HHV-Squad mit.
Mit den "Vinyl Sessions" hat er sich weltweit einen Namen gemacht – HipHop, Funk, Soul & Jazz, strictly Vinyl. Zusammen mit DJ DERBYSTARR wird er euch seine Selection mit gekonnten Mix- und Scratchpassagen an den 1210ern servieren.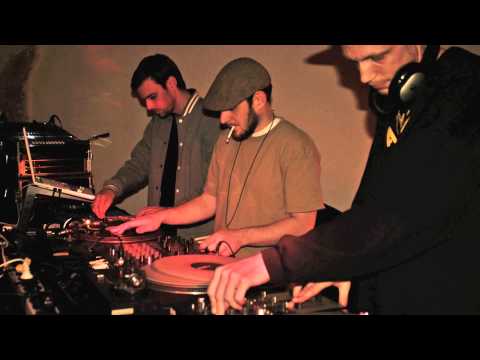 BROOKLYN ZOOOO! steht dabei nicht nur im Zeichen der »Golden Era«, sondern will auch zeigen, dass heute noch einiges an freshen Beats & Raps produziert wird. Zwischen Bumtschak-Boom-Bap und Heavy-Beat-Power trifft der Freundeskreis den Retrogott, Elzhi rapresentet Nas, Mac Miller isst Pizza mit Lord Finesse und Torch fragt Marsimoto nach der Realness.
Optische Einblicke in die letzten Jahrzehnte HipHop-Geschichte werden das "Fenster zum Hof" der Veranstaltung bilden. Für die ersten 100 Heads gibt es als Warm-Up einen PARTISAN-Shot: 40% "Lux" straight outta Republik Belarus.
Ladies & Fellas – time 4 sum aktion!"
Feinkost
Karl-Liebknecht-Straße 36
04107 Leipzig

_https://www.facebook.com/events/262116253998062
_https://www.facebook.com/events/697436456988683
DIGG THIS!