#TheArtOfTheState 11/15 – "Nique Ta Miliz. Die Landung."
gewürfelte_cutz // » Kein Mensch sondern eine Zumutung, ich sag schon nicht mehr HALLO! ich sag immer erst ENTSCHULDIGUNG! [H.v.H.] «&nbsp
"Dies ist die Geschichte von einem Mann, der aus dem 50. Stock von 'nem Hochhaus fällt. Während er fällt, wiederholt er, um sich zu beruhigen, immer wieder: 'Bis hierher lief's noch ganz gut, bis hierher lief's noch ganz gut, bis hierher lief's noch ganz gut…'.
Aber wichtig ist nicht der Fall, sondern die Landung!"
1995 leitete dieses inzwischen Sampleallgemeingut gewordene Zitat einen epochemachenden Film über die Trostlosigkeit der Pariser Banlieus ein. 20 Jahre später wissen wir, der Fall ist vorbei, wir sind dabei zu landen.
Redaktionen werden niedergemacht. Konzertgäste werden unvermummt niedergemacht. Zufallsopfer werden in Supermärkten niedermacht. Speisende werden mit automatischen Waffen niedergemacht. Schulkinder werden in Toulouse niedergemacht. Und etliche Theopathen zünden ihre Sprengstoffwesten mitten in Paris. Flugzeuge werden im Sinai aus dem Himmel gebombt, in Beirut werden Märkte in einem schiitischen Viertel von Bomben zerfetzt, in Tunis wird ein nicht unbedeutender Teil der Präsidialgarde von Selbstmordattentäter zerrissen, blutige Woche(n) – anno 2015.
Aber dieser Irrsinn ist leider nicht mehr neu. Über die Schulmassaker in Peschawar oder in Beslan sprechen wir nicht. Hunderte Kinder sterben für wirre Ideen. Und auch Breiviks Bluttat oder die gezielte Tötung schutzlos Betender in Charleston entziehen sich der humanistischen Logik. Diese Liste ist unbegrenzt erweiterbar.
Kaltblütiges Morden
ist das neue Schwarz.
Und Hiob ein sehr beliebter Jungenname. Kain übrigens auch. Schlachtengemälde, retweetbar und bei Instagram regnet es Blut. Slayer ist nicht begeistert.
Ein kleines bisschen Horrorshow war gestern. Irgendwann platzt jeder Kopf, solange er nicht zuvor vom Restleib getrennt wurde, in der Liveschalte. Inzwischen kennen wir fast jede Form der Grausamkeit. Angezündete Menschen, hingerichtet wie Vieh in einem Käfig, check. Wie gesagt, die Landung wird vermessen. Todeskulte wachsen wie Pilze im Regen rund um den Globus. Zerplatzt unser zivilisatorischer Leib, wenn er ungebremst auf dem Boden dieser schreienden, wahnsinnigen, weltenbrandbesoffenen Vision all dieser Menschenhasser anlandet, aufschlägt?
Ebenfalls vor zwanzig Jahren prasselte ein beinhartes, den Rassismus und die Polizeigewalt anklagende Album wie eine Grossgewitterfront über Frankreich hinweg. Suprême NTM warfen ihr Album "Paris sous les bombes" in den Äther. Heute wäre mir ein "Paris sans les bombes" lieber – Yap, der frankophone Leser wird es gecheckt haben, dieser Punch ist eine Variation, eine pazifistische Variation. Paris ohne die Bomben, dies wäre mein Wunsch. Oder besser: Le monde sans les bombes! Denn es gilt noch immer – "Je suis un pacifiste avec une âme" (Kery James) und nicht nur Charlie.
Aber die letzten Monate lassen Schlimmes vermuten. Die "stille" Attentatwelle in Israel, das Kabinett der Bluthunde in Rakka, all dies verheißt nichts Gutes. Aleppo sans les Fassbomben wäre auch ein Wunsch, aber gerade vollzieht Assad eine formvollendete Rochade und nutzt den Irrsinn des IS, um sich als liebeswerter Tyrann bejubeln zu lassen.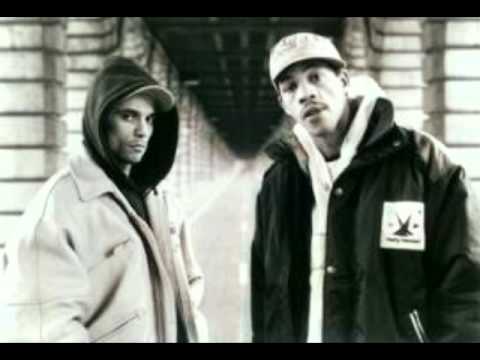 Ich würde gerne lieber ein garstiges Nique Ta Mere rausschreien, als ein entsetztes Nique Ta Miliz.
Das dunkle Wesen strebt also weiter nach der Weltherrschaft und was machen die "grossen" Geister des deutschen Mikrofonbeschmutzens? Sie rappen irgendwelche Zeilen ein, die über Rothschilds und Echsenmädchen raunen.
Topjob, Mister – halt besser den Schnabel. Ein Lied zum Nachdenken hast du also geschrieben. Man hat dich falsch zitiert, die Presse (sicherlich kontrolliert und verzerrt) gab dich falsch wieder, du wurdest missverstanden und wir Schlafschafe haben ja alle Sand in den Augen. Ich würde so gerne über dich lachen, aber du bist nur die plüschige Spitze eines wirklich schockierenden Eisbergs.
Früher habe ich über Aluhutträger gelacht, dann habe ich mich für sie geschämt, heute fürchte ich mich vor ihnen, weil ein wirrer Geist mit Sendungsbewusstsein und einer Schnellfeuerwaffe (oder einem ordinären Messer) in seiner brennenden Verblendung mehr als nur Ideen ermorden kann. Denn, jede verbindende Idee trifft auf zehn, die sie wegbomben wollen. Malcolm mittendrin, in der Liveschalte, mit dem Henkersmesser an der Kehle. Und Rap wühlt in einfachen Erklärungsmustern mit Ekelpotential.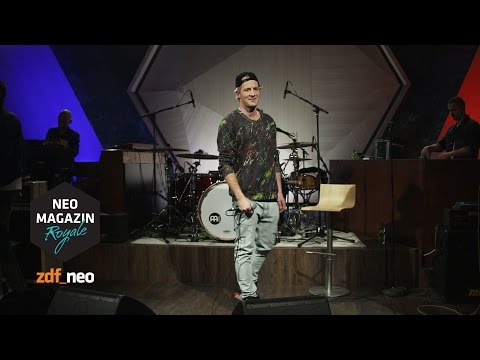 Aber ein Aufrechter wurde gefunden, vielleicht darf Gomorra doch weiterleben. Während jeder über geheime Eliten, sinistre Pläne von lang geplanter Heimtücke und somit von Spaltung fasselt, spricht einer das einzig Richtige aus – wir brauchen Einheit, keine Spaltung. Allen anderen rufe ich entgegen: Nique Ta Menschenhass, lernt endlich lieben oder erstickt an eurem Snickers, ihr Drecksdiven.
---
Tl;dr:
Wir sprechen von der Landung, vom Aufprall, vom Ende. Ihr esst ein Snickers und Dendemann singt dazu.
---
[Gastkolumne] 

Der digitale Flaneur is 'ne Oldschool-Schleichkatze straight outta Berliner Hipsterenklave Neukölln. Er chillt noch immer mit A E I O U und den letzten Flashpunks rum. Nennt einen grünen Pass mit einem goldenen Wookie drauf, sein eigen und findet Torch und Savas antik, aber er zahlt immer noch Mitgliedsbeitrag bei der Silonation e. V. Zwiespältige Type halt.

"Der Titel ist ein kleines Spielchen mit der Zuordnung von Worten. Nicht The State of the Art, also der Stand der Kunst, sondern The Art Of The State – also die Schönheit des Punches steht im Zentrum."

Aufzufinden ist er in diesem Internetz unter @digitaleflaneur. Früher schrieb er auch wortreich auf derdigitaleflaneur.blogspot.de.