#TheArtOfTheState 10/15 – "Massenmord statt Hoverboard"
gewürfelte_cutz // » Nicht weil Geld glücklich macht, sondern alles einfach. [S.R.] «&nbsp
Tja, da rauschte doch am 21sten Oktober glattweg der Tag an uns vorbei, an dem Martin McFly in die Zukunft zurückkehrte. Mit all den Hoffnungen, die damit verbunden waren. Frieden auf Erden, Zuckergebäck für alle und natürlich the one & only Hoverboard als Serienprodukt.
Tja, der Tag war da, die Hoffnungen hat er aber auf seiner Reise durch die Zeit irgendwo zurückgelassen. Und das dunkle Wesen kommt immer näher und sieht dir ins Gesicht.
Massenmord statt Hoverboard
Wir baten um Meerblick und bekamen Meerane, wir freuten uns auf einen etwas anderen Weg durch diese Welt und ernteten organisierten Hass. Manche naschen Haschisch und lauschen Nasheeds, keiner tanzt mehr zu den Fat Boys.
Fassbomben, Selbstmordattentäter, Roboterkrieg.
1985 sah man die kommende Welt noch deutlich rosiger. Da war alles besser, sogar die Zukunft. Deren Zukunft, unsere Gegenwart und morgen schon Vergangenheit, alles voller Goldstaub.
Zwar blickte man damals mit einer arg pastelligen Brille und einer gewissen Weltfremdheit aus der Epoche des kalten Krieges in eine möglicherweise friedfertige Zukunft, aber keiner kam auf die Idee, dass die Utopie unterwegs vom Zeitgeist gerissen wird und an ihrer Stelle die Dystopie ihren dissonanten Tanz anstimmt. Klar, wir haben uns noch nicht breitenwirksam atomar ausgelöscht und unsere Städte verdampft. Das kann man sicherlich sarkastisch als Erfolg verbuchen, aber dieser Zwecksoptismus ist auch schon fast neurotisch. Richtig schwarz ist das neue Schwarz.
Schauen wir uns doch mal diese "Moderne" entzaubert an. Medial präsent sind nur noch die Nahmassaker und dies auch nur für etwa 15 Minuten, die reguläre Empörungszyklen eben.
15 Minuten Ruhm wurden zu 15 Minuten Relevanz.
Antike Hashtags aus 2014 wie #bringbackourgirls verblassen in der digitalen Demenz dieser Weltöffentlichkeit. Digitale Aktivisten kümmern sich nicht um ein paar hundert afrikanische Mädchen ohne Smartphone und Retweetressourcen. Warum auch, wenn man doch den eigenen Nabel betrachten kann, die Fussel dort sind doch viel spannender als die Krim oder die Rohingya oder dieses Kind da am Strand neulich, wie hieß der nochmal? War das nicht dieser Charlie? Ja, die Erinnerungen verblassen schnell, hier im Wischgestengarten dieses Neulands.
Lieber den Söldnern, die den Abbau der seltenen Erden sichern und bewachen, artig auf die Schulter klopfen: Sie sind ja quasi die wichtigsten Glieder in der Produktionskette des neuen Luxusphones.
Konsequent, Digga!
Jetzt noch schnell in den Hightechschlafsack kuscheln und auf das klitzekleene Zeitfenster zum Kauf zweier streng limitierter kinderhandvernähter Buntschuhe warten. Dann sorglos ein paar Cocktails in der awesomsten Dachgartenkaschemme kippen und danach noch ein paar hochaufgelöste Instagram-Pics mit dem neuen Telefon schießen gehen von diesen Pennern, Alkis, Strassenzeitungsticker, armen Omis, Refugees. Diese Stadt bietet ja so viel pittoreskes Leid. Eine reine Freude ist es! Alles so runtergerockt hier im Kiez, Hashtag Realität. Blu hat schon irgendwie recht, wenn er sagt der Rennwagen unserer Evolution fliegt aus der Kurve.
Und Rap so?
Das Gossen-CNN, dieser Sprachraum der Marginalisierten? Sagt da jemand was, oder sind die alle noch an der Beinpresse und naschen Pferdepharmazeutika? Wahrscheinlich bastelt gerade einer an einer superkorrekten Amazon-Premium-Box mit der man den Nahostkonflikt auch ganz prima außerhalb von Dresden lösen kann.
Fakt ist: Bis auf Credibil knicken sie alle ein. Er spricht glaubwürdig über das schmutzige Leben im Frankfurter Bahnhofsdreck und verteilt Wasser am Bahnhof, ohne sich danach den Promoschwanz dafür polieren zu lassen. Und der Rest?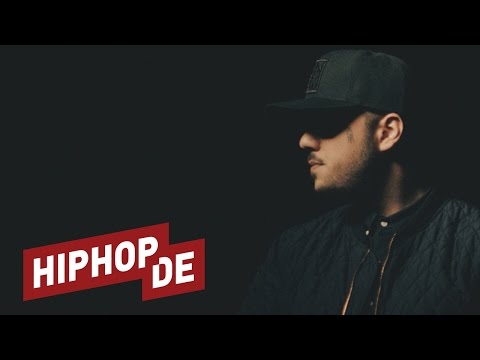 Tja, sonst spricht keiner Klartext ohne Promohintergedanken. Selfies mit einem Syrer ist das neue Dagi Bee, ich mag dich, du bist so real-Move. Läuft! Ich scheiß auf Martin McFly ich warte lieber auf Azad.
Nee, ich will diese Zukunft nicht haben, die ist zerkratzt.
---
Tl;dr:
Früher war alles besser, sogar die Zukunft. [Karl Valentin]
---
[Gastkolumne] 

Der digitale Flaneur is 'ne Oldschool-Schleichkatze straight outta Berliner Hipsterenklave Neukölln. Er chillt noch immer mit A E I O U und den letzten Flashpunks rum. Nennt einen grünen Pass mit einem goldenen Wookie drauf, sein eigen und findet Torch und Savas antik, aber er zahlt immer noch Mitgliedsbeitrag bei der Silonation e. V. Zwiespältige Type halt.

"Der Titel ist ein kleines Spielchen mit der Zuordnung von Worten. Nicht The State of the Art, also der Stand der Kunst, sondern The Art Of The State – also die Schönheit des Punches steht im Zentrum."

Aufzufinden ist er in diesem Internetz unter @digitaleflaneur. Früher schrieb er auch wortreich auf derdigitaleflaneur.blogspot.de.