R.A.N.D. Muzik Leipzig – Ein Presswerk mit Geschichten auf, in und über Vinyl.
gewürfelte_cutz // » it drops deep as it does in my breath - i never sleep, cause sleep is the cousin of death [N.J.] «&nbsp
Im Leipziger Osten gibt es eine kleine Plattenmanufaktur namens "R.A.N.D. MUZIK", die vom Mastering, Schnitt, Galvanik, Pressung, der Qualitätsprüfung bis hin zur Druckvorstufe alles in einem Fabrikgelände in der Göschenstraße, im Stadtteil Reudnitz, produziert. 12 Festangestellte und einige Studenten arbeiten auf dem ehemaligen Druckerei-Gelände monatlich an 40.000 – 60.000 Vinylscheiben. Alles begann 1998 als Tonstudio, bis immer mehr Maschinen und Handwerks-Knowledge dazu kamen, um Ende 2000 die ersten Platten zu pressen. Das besondere ist, dass hier auch kleine Auflagen, ab 100 Exemplare, in Auftrag geben werden können. In den frühen 90ger Jahren lag die Untergrenze bei etwa 1000 Stück, und die finanzielle Hürde einer Pressung dem entsprechend hoch.
25 Sekunden bedarf es zur Pressung einer Schallplatte mit schwarzen Vinylkügelchen. Ein Schneidestichel fährt analog zur Nadel über die Masterfolie, und wird durch das Musiksignal in Schwingungen versetzt. So entsteht eine Pressematrize, die für ca 1.000 Platten ausreicht. Nach der Pressung befindeen sich Wellenlinien im Material, die den Sound über eine Tonabnehmer hörbar machen.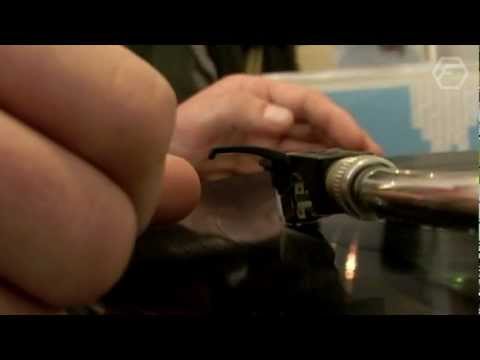 Elise erzählt im Büro, dass R.A.N.D. MUZIK im März 2015 ein Buch veröffentlichen möchte, in dem das Unternehmen, der Produktionsablauf und viele Vinylgeschichten aus Leipzig und Umgebung erscheinen sollen. Auch ein kleine Vinyl soll dem Buch natürlich beiliegen.
Dafür sucht sie noch Anekdoten von DJs, Fotografen, Künstlern, Plattenläden, Labels oder einfach Hörern und Sammlern, die sich hoffnungslos in das schwarze Gold verliebt haben. Wer in diesem Buch mit Text und Bild mitwirken möchte, kann sich noch bis Ende November mit seiner Idee bei ihr melden:
buch@randmuzik.de
Plattenpresse 2014 – Photographien #© vanRAW.
R.A.N.D. MUZIK GbR
Inh.: Gunnar Heuschkel & Jan Freund
Göschenstr. 2-4
04317 Leipzig

Telefon: +49 341 688 439 1
E-Mail: info@randmuzik.de