"Rembembel" – Curry Fiasko und wenn Rapper in einem Film mitspielen.
gewürfelte_cutz // » it drops deep as it does in my breath - i never sleep, cause sleep is the cousin of death [N.J.] «&nbsp
Curry Fiasko ist Autor von Kurzgeschichten und Filmemacher, mit Pfeffer und Salz, aus Leidenschaft. Er stammt aus Leipzig und treibt sein Unwesen seit einiger Zeit in der bayrischen Hood München. Dort veranstaltet Markus M. auch VideoLyrix, eine offenen Lesebühne mit Kurzfilmkino, bei der die Macher ihre Werke in Lyrik und Bewegtbild persönlich vorstellen können.
Die anderen Stunden wird sich von "Kleinkindern, Fernsehgewalt und Krabbenchips ernährt und über Pornos philosophiert." Lange Zeit davor rappte dieser Mann unter dem Pseudonym Schmierfett.
Sein letzter Kurzfilm war Chilla, der im Rahmen der Vorabaufgaben an der Müncher Hochschule für Film & Fernsehen zum Thema "Ich bin nicht so der romantische Typ" entstand.
Sein neues Projekt hat Premiere im Leipziger Helheim gefeiert:
Rembembel
Der 6-Minuten-Film wurde letztes Jahr im August gedreht, zusammen mit Schauspieler Rinaldo Steller, Funkverteidiger Katharsis und Rapper Fatoni in den Haupt- und Nebenrollen. Der Abspann wird von Maulhelds Raps vernichtet.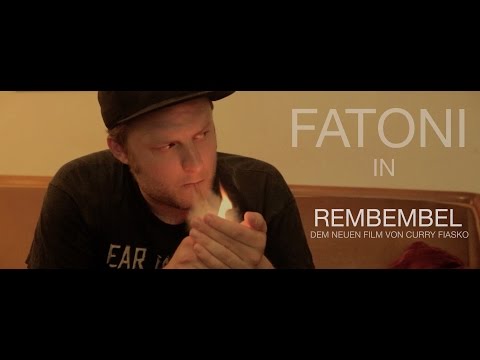 ---
Anton Toni hat auch gerade eine neue EP am Start: "C`MON!" – gibt es, for free.