#Musikjournalismus – gestern / heute. Diskurs im HipHop und so (2015).
gewürfelte_cutz // » HipHop can never be a way of life, it doesn't tell you how to raise a child or treat a wife; I verbalize over...rhyme friendly, that puts a listener in a frenzy, so pop me in your Benzi; You dig it!? [J.D.] «&nbsp
Status Quo: Im November 2013 war Journalist und Moderator Falk Schacht an der HMTM in Hannover am Institut für Journalistik und Kommunikationsforschung und versuchte der Frage auf den Grund zu gehen, wie es gerade um ihn im deutschen Musikjournalismus aussieht.
Die ganze Thematik wurde später ("im Zeitalter von Blogs und PR") noch einmal in der Podiumsdiskussion "Meinungsmacher der Musikkritik" aufgearbeitet.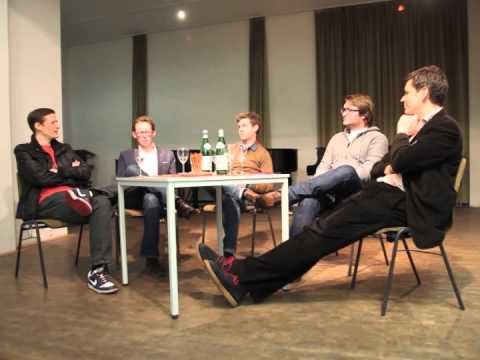 Anno 2014 schrieb der ALL GOOD-Autor Jan Wehn seine Gedanken in der Kolumne "HipHop-Journalismus 2014: Irgendwann schrieb ich nur noch nett." zum Thema auf.
"HipHop-Journalismus in Deutschland hat diesen Namen 2014 so gesehen gar nicht verdient. Weil sich eigentlich ausnahmslos alle – Journalisten, Künstler und Plattenfirmen – für die kritische Auseinandersetzung viel zu gut miteinander verstehen und einen vernünftigen und angeregten Diskurs damit beinahe unmöglich machen." 
Auch das SPLASH!-Mag beschäftigte sich im Februar in einer ausgedehnten Diskussionsrunde mit diesem Thema "Zwischen RapUpdate und Feuilleton". Die Moderatorin Visa Vie (16 Bars) hatte die relevanten Online- und Print-Journalisten der deutschen HipHop-Szene zu Gast: Olli Marquart (rap.de), Toxik (hiphop.de), Sascha Ehlert (Juice Magazin), Ayke Suethoff (Noisey), Marc Leopoldseder (splash! Mag), sowie die freien Autoren Ralf Theil und Davide Bortot.
Es geht um Wahrheitsgehalt, Finanzierung, die Frage nach Gossip für Klicks, "Kritik unter Freunden", Journalismus als reines PR-Tool, Subjektivität und/oder Objektivität und natürlich das Bild von HipHop in den aktuellen Medien außerhalb des Kulturkreises. Die zentralen Fragen lauteten:
Worüber wollen wir eigentlich berichten?
Machen wir Journalismus oder Promo?
Wie lässt sich HipHop-Berichterstattung finanzieren?
Welchen Anspruch verfolgen wir?
Und wozu sind wir überhaupt da?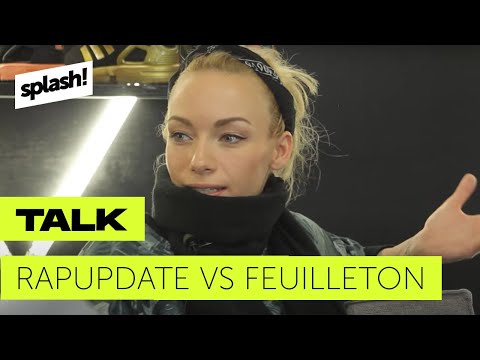 Wer sich zum Thema lieber belesen möchte, findet die gesamte Diskussion der Gesprächsrunde transkribiert auf Genius.com.