Die Musikszene in Leipzig – mehr als Bach und Hochkultur!?
gewürfelte_cutz // » Scooby doo wah, scooby doo wee. Like a jazz player, I improvise wisely. Free with the style, I flow like the Nile. But remember, don't mistake the smile! [K.E.E.] «&nbsp
Spätestens seit diesem Jahr und dem 1.000 jährigen Geburtstag steht Leipzig im Fokus – auch über sich hinaus. Eine Musikstadt ist die "Bachstadt" schon seit Jahrhunderten, denn die großen Komponisten des 19. und frühen 20. Jahrhunderts waren hier musikalisch aktiv. Auch vor der Wende und in den 90ger Jahre war hier Musikszene für gute Musik.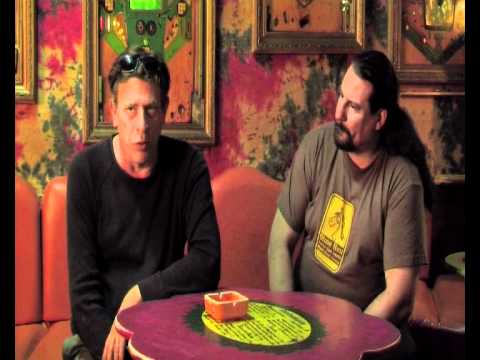 Die Klassik bestimmte lange das Erscheinungsbild der Stadt, in Leipzig passiert eben alles ein bisschen langsamer – und jetzt ist der Hype / die große Medienpräsenz da.
Das Herz der Stadt lebt eher von szene-eigene Strukturen in großen subkulturellen Szenen mit Livemusik, Clubs und elektronischen Musikern. Doch das was jetzt der Stadt den Glanz und den Honig bringt, wird von der Stadt selbst überregional nicht so gehandelt.
Mit unzähligen bürokratischen Problemen und immer noch das Gefühl "nicht offiziell dazu zu gehören" haben Veranstalter zu kämpfen; finanzielle Unterstützung ist sowieso schon ein weit abgeerntetes Feld, so lange die Hochkultur mit der zehnfachen Menge an Geld finanziert wird. Die streunende Lebendigkeit der Stadt in den nächsten Jahren, hängt eben auch viel von der lokalen Kultur- und Clubszene ab.
Die Global Space Odyssey kämpft seit Jahren dafür Freiräume nutzen, Visionen zu entwickeln und Selbstverwirklichung zu leben. Dafür fordern Sie von der Stadt "Freiräume vor den Begehrlichkeiten von Investor_innen und kreative Milieus zu schützen". Auch dieses Jahr, am 11.07.2015 wird die G.S.O. wieder für die Musikszene und deren Auslagerung demonstrieren.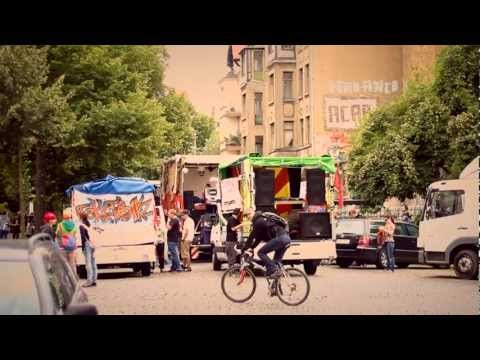 Auch selbst initiierte Musikpreise versuche das Feld der "neuen Musik" in Strukturen zu bringen und den Grad zwischen Mainstream und Untergrund aus Leipzig abzubilden. Da gibt es Der Große Preis. Leipzig wählt die Band des Jahres oder die Goldenen Yvonne, der jährlicher Preis der elektronischen Musikszene.
Der "große Preis" existiert mittlerweile seit 1991 als ehem. Leipziger Rockwettbewerb und wechselte später zu den Veranstaltern von Werk II & Moritzbastei mit viel mehr facettenreichen Strukturen. Mittlerweile wird der Preis durch eine Fachjury aus ca. 150 Mitgliedern getragen, die in der Leipziger Musikszene beheimatet bzw. mit ihr vertraut sind und die drei Preisträgerbands zusammen mit dem Publikum alljährlich bestimmen. In den letzten Jahren waren die Gewinner Bands wie LiHanabi, Krahnstoever, Jahmica & Die Obskuriosen, Brockdorff Klang Labor, Jesse Flame & The Burnberries.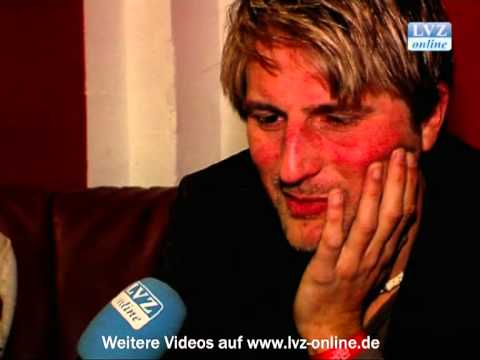 Die "Goldene Yvonne" hat es sich wiederum zur Aufgabe gemacht, die elektronisch produzierte Seite der Musikszene darzustellen und wählbar zu machen. Kategorien wie bspw. Album / Producer / DJ / Party / Club oder aber auch bestes Video / Flyer aus Leipzig. Präsentiert wird das Ganze von froh froh und It's Yours.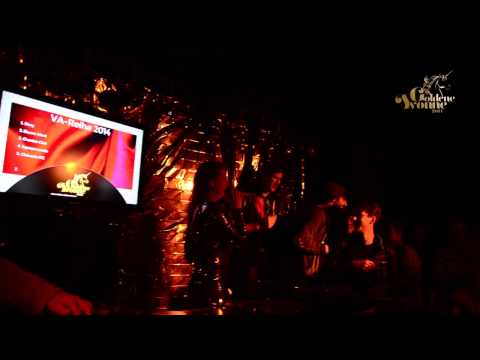 Anlässlich des 20. Geburtstags von Radio mephisto 97.6 haben sich im Mai diesen Jahres einige Vertreter der Musikszene in Leipzig getroffen, um über das aktuelle Abbild und deren Akteure zu sprechen.
An der Diskussion beteiligten sich Moritz Mutter (Booker aus der Moritzbastei), Steffen Kache (Geschäftsführer des Clubs Distillery) und Andreas Bischoff (Geschäftsführer vom Leipziger Label Analogsoul) in der Wärmehalle Süd:
Im Gespräch mit Carina F. (mephisto 97.6)
---
Wer sich also ein Bild über Leipzigs Musikszene machen will, dem hilft nur "unterwegs sein" oder die einzelnen Angebote bzw. Sprachrohre verschiedener kleiner Medien zu nutzen. Bspw. versucht Heldenstadt mit einer Youtube / Spotify-Playlist, Musik aus Leipzig breitgefächert zu kanalisieren.
Natürlich gibt es auch hier auf raputation.de eine Soundcloud-Playlist, spezialisiert auf Beats & Raps aus L.E..
---
Die Entwicklung der Zukunft der Stadt steht auch gerade an. In den nächsten Wochen wird neben der Novellierung des Kulturentwicklungsplans, eine neue Fachförderrichtlinie für die freie Szene verabschiedet.
Dafür soll sich am 29. Juni 2015, ein breites Spektrum der "Leipziger Musik" in einer Art Vollversammlung zusammenfinden, um mit zu reden, Probleme und Ideen einzustreuen und unter Beteiligung, Lobbyarbeit in Sachen Kulturpolitik zu machen: Montag, um 19.00 Uhr, im Senatssaal der Hochschule für Musik und Theater (Grassistraße 1).
BE THERE!